Oliver Söderström nets podium finish in STCC at Mantorp Park
Lestrup Racing Team driver Oliver Söderström netted a podium finish in the penultimate STCC TCR Scandinavia round of 2021 at Mantorp Park, finishing second in the second race.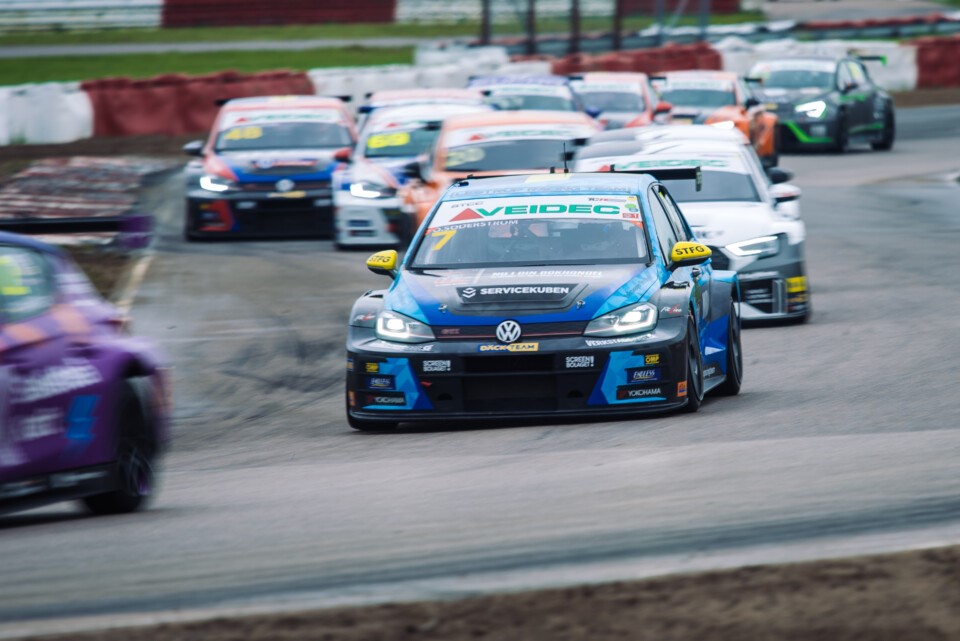 "I had a good weekend that I am really pleased with. We knew that Mantorp was going to be tough for us compared to the Cupras and Audis and I think we maximised our results. I still need to improve my pace in the wet, but to be able to give the STCC champion a run for his money in the second race feels like a small victory," said Oliver Söderström.
Mikael Karlsson was close to the podium with a fourth place finish in the first race while he had to fight hard in the remaining two.
"The first race was okay and I was involved in plenty of fights at the top. There were a lot of incidents in the final two races and we didn't get the results we wanted. We were unfortunately lacking some straight line speed and I had some vibration issues," said Mikael Karlsson.
Robin Knutsson, who claimed his maiden STCC win in the previous round at Anderstorp, had a tough but consistent weekend with two seventh place finished and sixth in the final race.
"It's been somewhat of a disappointing weekend for me. I didn't quite get the feeling in the car and it feels tough to be outside of the top five. But I haven't lost any of my confidence and I think the speed will be a lot better at Knutstorp," said Robin Knutsson.
Lestrup Racing Team keeps second in the teams' standings after the Mantorp weekend and there is no rest for the team as the 2021 season finale at Knutstorp is less than a week away on October 8-9.
"It's been a weekend of ups and down for us. But we knew that this track wasn't going to be easy for us. We're never happy until we are on top of the podium, but the I think we can be pleased with the results we managed to secure considering the circumstances," said Fredrik Lestrup, team co-owner.